Traveling in a limousine has become a thing of fashion today among the elite. Whether it's going to a wedding reception, or a grand party and prom nights, most privileged travelers prefer to make a 'grand entrance' in a limousine. Further in cities of Fort Worth and Dallas and other leading cities, most people prefer to hire rather than buy a limo.
However, in case you're wondering how much it exactly costs to buying a limousine, it's undoubtedly a lot.  Take regular cars priced 20,000 USD and convert it into a stretched limo the price goes up to almost 80,000 USD.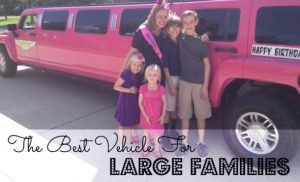 Now, various models have different kinds of prices. Here's jotting down the basic types of limousines as per their respective price ranges –
$75,000- $90,000 range
The minimum cost to buy a limo with standard services will go up to 75,000 USD. Anything priced lower may not be of optimal quality. Now, while second-hand limousines cost lower and are priced less than 70,000 USD investing in these is a loss. The vehicles might end up breaking down frequently due to inferior parts used etc.

Now, at 75,000 you will get a Lincoln Federal Silverstone, which comes equipped with automatic transmission installed in a V8 engine, 4.6 l. Apart from this, for something smaller you can pick a stretch limousine from Mini Cooper. This one is the epitome of small size but greater comfort. These vehicles start from $66,000 and go up to 90,000 USD. Coming with every modern technological facility, this range also includes a hot bathtub for added luxury.
$165,000 -$344,600 range
If you're looking to buy a limo that screams luxury, then it's best to pick one from the range above 160,000 USD. In this range, you can pick the latest Hummer H2 limousine that starts from 165,000 USD and goes up to 220,000 USD. Costing as much as grand home this one further offers the itsy bitsy luxuries of daily life that can make the limo experience grand.
Apart from this, one can also buy a limo like the 2007 BMW Stretch limousine. This one comes furnished with two phones, a satellite receiver for unlimited internet access along with a laptop computer and henceforth is priced a little higher at 344,600 USD. The brownie point the vehicle comes in a multitude of colors for users to pick.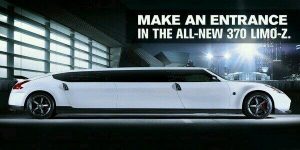 Apart from these, if you want purchase a limousine solely for aesthetic and regal reasons then your budget should be above a million. You can pick the coveted 2007 Phantom from Rolls-Royce which will cost you around 1.2 million USD.
Now, if you think the price of buying a limousine is too high for selective use, you can always contact a limo hire service to achieve the same. Various teenagers, graduates along with partygoers and wedding congregations are successfully hiring limousines to make their 'grand entrance'. However, if you wish to buy a limo, try the above-mentioned ones as these have the most retail value in the market.