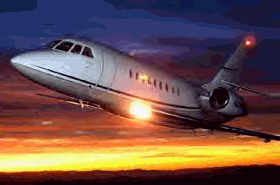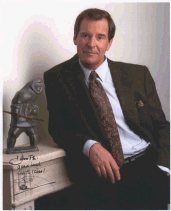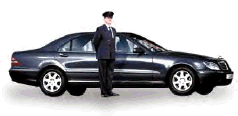 Shopping, golf, fine dining, historic sites, and the finest Art galleries in the World. New Mexico has it all.
Founded in 1980, American Limousine is a Five Star Limousine Company located in Albuquerque, New Mexico. American's New Mexico family owned and operated livery business goes back nearly 400 years from the arrival of the Spaniard on horse back and covered wagons to the present day Limousine business.
As Chauffeurs and since many celebrities have found our land of enchantment an inspirational hideout, we often find ourselves in the presence of people such as; Julia Roberts, Val Kilmer, Gene Hackman, Carrol Burnett, Patrick Swayzee, Tom Selick, Peter Jennings, Ali Mcgraw, Jane Fonda, Bill Cosby, Ted Turner, Judge Reinhold, James Brown, Waylen Jennings, Neil Diamond, Paul Allen, Bill Richardson, Matlyn Albright, George Bush, Bill Clinton, William Perry, Demi Moore, Sophia Loren, Vicky Carr, Jamie Lee Curtis, Amy Irving, Barbara Streisand, Johnny Tapia, Bernard Hopkins, Robert Redford, ZZ Top, Lolapallooza, Limp Bizket, Magic Johnson, Steven Speilberg, Tony Bennett and the list goes on and on.
American is located close to Albuquerque International Airport, and is New Mexico's Greatest State-wide transportation and travel resource provider with continuous round trip service to Hotels in Historic Santa Fe and Taos. Upon request, chauffeurs often tour New Mexico with clients for days or weeks at a time.
Note: Albuquerque's International Airport is the only International Airport in New Mexico.
What we are is what we do. On your way to elegance, American provides; reliable, dependable and professional first class Chauffeur driven Stretch and Super-Stretch Limousines, Dream Hummers, Lincoln Towncar Sedans, Cadillac Escalade SUVs, Lincoln Navigator SUVs, and Mercedes Benz Sedans.
In any event and for All Occasions: Airport Arrivals; we are here to Welcome You and make you feel comfortable and at home (Mi Casa Es Su Casa) and on your return to the airport we make sure you are picked up on-time to make your flight back safely; Weddings; we are here to help you make sure everything is perfect for the start of the rest of your life, red carpet, champagne, just married sign, we take care of every detail because you deserve the best. Proms, anniversaries, parties, dinner, theatre, site seeing, concerts, sporting events, casinos, just name the time and place and we will be there. When class, elegance and only the best will do.
Our experience and knowledge in the art of service, comfort, grounding or just plain fun, results in the desired positive effect. In part, this is why we are the Greatest Limousine Company and Chauffeurs in the World.
Though our commitment, experience, and expertise American has established a secure business relationship with our customers that will last a lifetime!
Fully licensed and insured. On time 100% of the time.
Tip. Want to really relax and have some fun after a hard day of shopping, site seeing or golf? Have your Chauffeur take you to "Ten Thousand Waves" an exclusive upscale – down to earth Japanese Health Spa. Massage, Facial, Hot Tubs (private and public). Beautiful mountains and scenery await. Here are a few of the Hot Tubs.